IT-Enterprise: ERP paramount to business relocation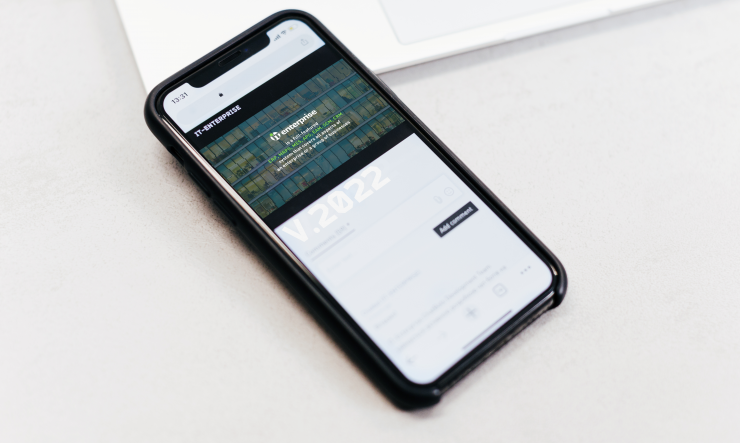 The digital maturity of Ukrainian business directly impacts the speed and efficiency of its relocation, says the IT-Enterprise team. Indeed, companies already relying on digitized business processes – from document management to warehouse inventory accounting – tend to show better timing in migrating their operations.

The past 5 months of IT-Enterprise's collaboration with corporate clients based in the central and eastern regions of Ukraine have proved the effectiveness of digital solutions. By helping to secure technical documentation, joint R&D results, data change history, customized product designs, etc., technology has enabled businesses to relocate to safer places and ensure a speedy recovery.
One of such companies, Impulse SRPA, initially based in Severodonetsk (Luhansk region), was able to move and restore its operations on new premises within a surprisingly short period. Before February 24, Impulse SRPA had digitized a major part of its processes, including R&D. So, when it was later decided to relocate, the IT-Enterprise team could lean on a solid background for further activities.
Those employees who found themselves abroad were granted 24/7/365 online access to the unified digital database of R&D processes with product data (PDM) and technical documentation (TDM). In this way, designers and process engineers could fulfill orders and do business as usual from their new homes.
"During these months, millions of Ukrainians have learned to move house and keep all their belongings in one backpack, turning into highly resilient digital nomads. Similarly, our businesses are doing a crash course about mobility, being ready to relocate without suspending their processes and keep operations under control no matter what. All this poses an impossible level of challenge – yet we see that it is possible to face it. Today, goal-oriented companies are going an extra mile to digitize their processes," highlights IT-Enterprise CEO Oleg Shcherbatenko.
According to the Ministry of Economy of Ukraine, since the launch of the relocation program, 692 companies have found new places to work in safer regions within Ukraine, of which 484 have resumed operations. Ukrainian entrepreneurs have submitted a total of 1769 applications for relocating their production facilities via the national digital platform. Most organizations are moving away from the front line to Lviv region (24.6%), Transcarpathian (Zakarpattia) region (16.1%) and Chernivtsi region (11.4%). Others are migrating to Ternopil region (7.6%), Dnipropetrovsk region (7.4%) and Ivano-Frankivsk region (7.3%).
The majority of displaced businesses that have started anew belong to such sectors as wholesale and retail, vehicle repair (39%), processing industries (33%), IT and telecommunications (6%), and research and development (5%).
Under such circumstances, digitally mature companies, especially those with implemented ERP systems, are more empowered to keep their processes manageable and maintain resilience.