IT-Enterprise at the Kiev International Economic Forum KIEF-2018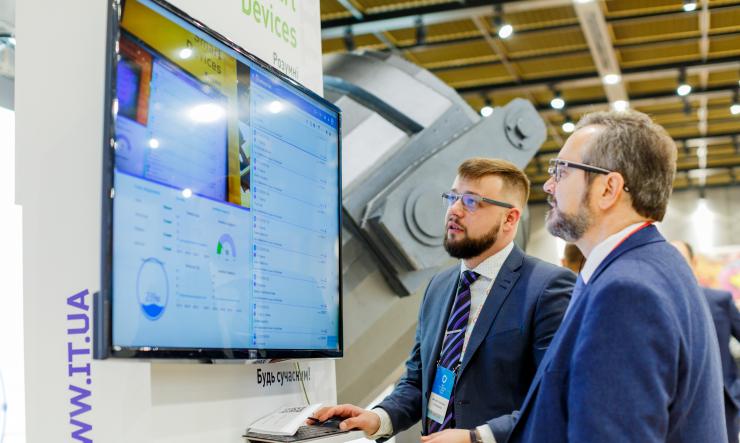 The Kiev International Economic Forum is one of the most important events of the country's business. From year to year, KIEF is an increasingly bright event that unites leading top-level specialists – famous personalities of business, government and education from 30 countries of the world.
This year, the Forum panels impressed with the quality and thoughts of the best experts in their industry. The main topic of the Forum was the digitalization of the modern world – advanced technologies as the driving force of a successful company. Thoughts around it were different: the majority talked about modern trends, others emphasized the leading position of the human resource in the technology era.
"Business that focuses on the competition with global companies has entered or is preparing to enter international markets and has no alternatives: it must use innovative technologies or it simply will not be competitive." – Vladimir Mikhailov, technical director of IT-Enterprise.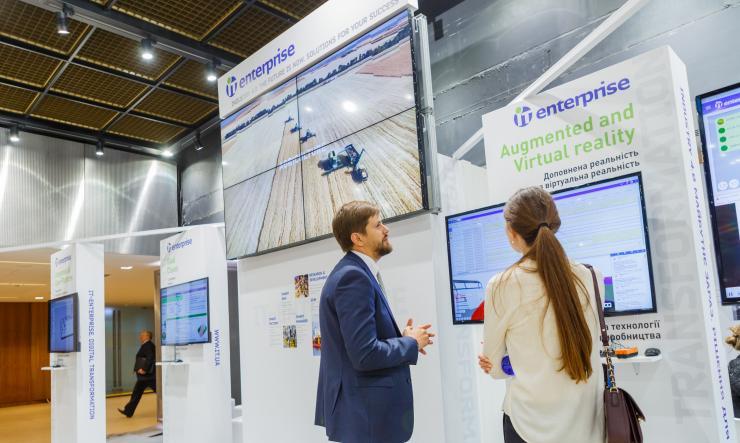 In the panel discussion "Industry X.0: smart business, smart assets, smart services", there was the topic of technology development as a powerful force for the development of companies. Oleg Scherbatenko, director of IT-Enterprise, revealed two cases that clearly demonstrated the effectiveness of the company's implemented solutions. In particular, this was about cooperation with INTERPIPE, which in a short time became fully customer-oriented. In addition to solutions, it was worth changing the company's culture and values as well as conducting a full automation of the company.
These words were confirmed the day before in his interview with Denis Morozov, INTERPIPE СFO: "The key problem is the mentality of people. People are not ready to work in a new way," – and added, – "This is work with people. This is training people. It is necessary to show that they themselves need IT technologies, that they will significantly facilitate their work, eliminate a large number of errors, additional problems and make the performance of their functions simpler, more accurate and more efficient."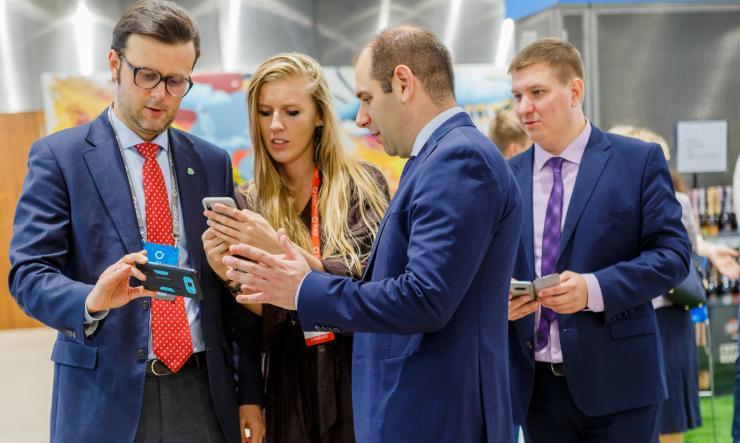 Further, besides Google Glass and other useful trends, IT-Enterprise introduced elements of machine learning. Today, it's not people, who make decisions in processes, but machines. The result is the implementation of the production plan increased by 97%. The hall did not longer simply listened, but took notes and asked for the speaker's contacts: Ukraine had not heard such decisions at CIEF before.
Another case was devoted to FED JSC. Instead of loading new equipment up to 60% and failure to meet the delivery date, the plant increased its production capacity by 45-55%, reduced production costs and raised compliance with the terms of orders up to 99% thanks to IT-Enterprise. In addition, a social network was established for rapid communication between production cycles within the enterprise. Google Glass was introduced. Workers assembled parts several times faster with instructions from "smart glasses". Needless to say, after the report by Oleg Shcherbatenko, the IT-Enterprise exposition did not have empty seats.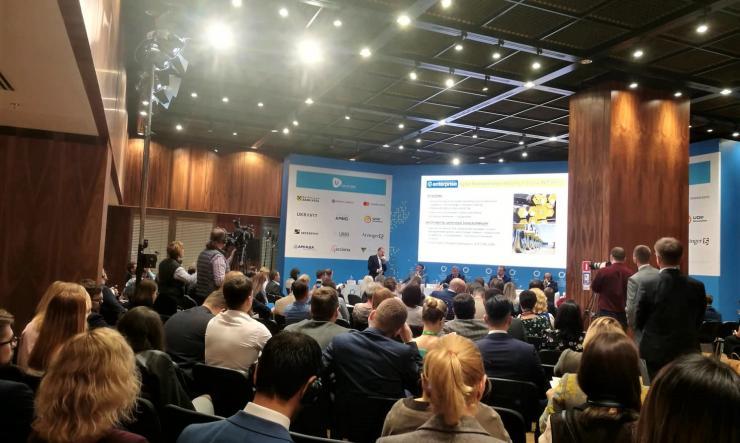 In another discussion, "Digital Transformation in Industry: Awakening", Alexey Shcherbatenko, a business development partner of IT-Enterprise, took part. It was about the readiness of Ukrainian enterprises to trends in IT. Together with the General Director of the Association of Industrial Automation Enterprises of Ukraine, Alexander Yurchak, and the IT-Enterprise project manager, Roman Yavorsky, he raised the issue of the gap between desire and reality: a significant part of the companies seeks to introduce 4.0 technologies without having the lowest level automated processes. Alexey Shcherbatenko emphasized that it was important to approach innovations in stages. Only then they could be effective. In addition, you should not count on the fact that trend start-ups will solve production problems if it is not technologically developed. Startups operate only on well-established management systems.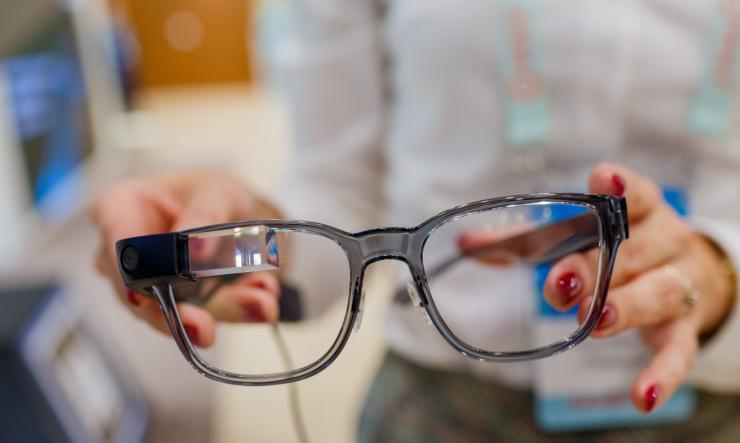 In general, at KIEF, IT-Enterprise presented a high level of Industry 4.0 solutions, in particular, IoT, IIoT, VR, AR, SmartFactory, Digital Twins, Predictive Maintenance and the flagship product – an integrated ERP system for managing all business processes. The IT-Enterprise stand became one of the most popular among both domestic and foreign companies. IT-Enterprise specialists shared their experiences and plans for the future.
"We are available to all. We believe that by publishing cases and our decisions, we give a description of how we do it. The Ukrainian market requires the joint participation of companies, including competing ones. We do not make a secret of our achievements and decisions, they are accessible to all. This will enable us to create an ideal image of a customer who knows what he or she needs to manage his or her enterprise. Then, everyone will benefit." – Oleg Scherbatenko, director of IT Enterprise.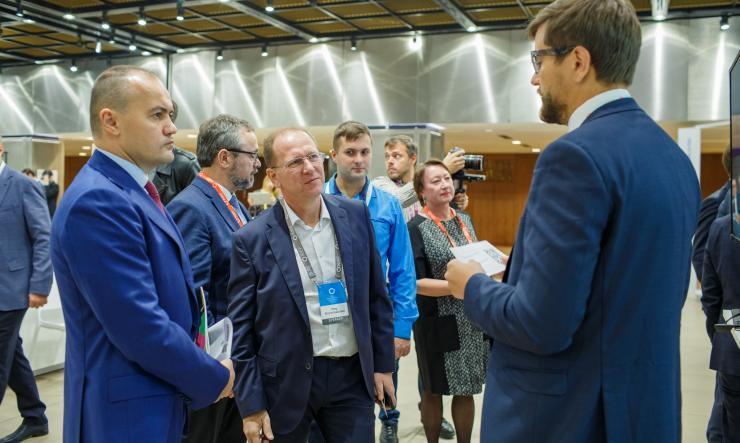 IT-Enterprise is glad for useful discussions, fruitful meetings with partners and colleagues, and thanks for organizing KIEF-2018!