Trans4mation Forum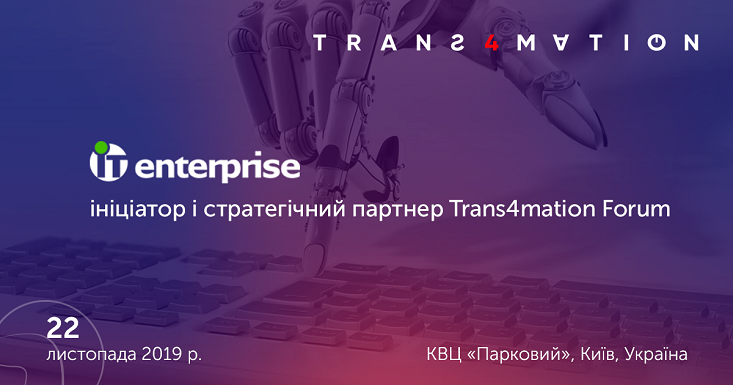 IT-Enterprise is an innovative company that translates global digitalization trends into real processes for enterprises. We know the need and possibilities of digital transformation for the economy of both country and individual company.
That is why IT-Enterprise initiated and strategic partner of the First in Eastern Europe Forum Industry 4.0 – Trans4mation Forum!
On November 22, at the Parkovy Exhibition and Convention Center, leaders of the European and Ukrainian markets will share Industry 4.0 practical cases.
General media partner – Interfax-Ukraine, official media partner – Mind, information partners – LIGA.net, Economika+
Details: https://trans4mation.global/