The second Landscape Industry 4.0 in Ukraine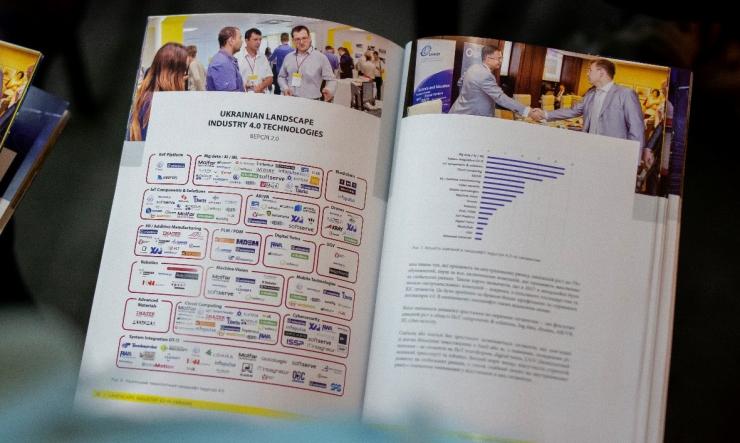 A complete analytical review of Landscape Industry 4.0 in Ukraine was prepared and presented by APPAU. The conference in Kiev brought together industry leaders: Oleg Shcherbatenko, Yaroslav Nedashkovsky, Natalia Lukovskaya, Yuri Tikhonov, Oleksandra Alkhimovich, Mykola Knyazevych, Natalia Veremeeva and many others.
As in the previous version, IT-Enterprise is most often mentioned on landscapes. The speech of Oleg Shcherbatenko, Chairman of the Board of APPAU and Director of IT-Enterprise was about the real cases of successful digitization, about joint work with partners within the ecosystem, about expectations from the state.
Natalia Lukovska, Chief Engineer at Discovery Drilling Equipment, gave examples of high engineering levels in engineering, the transition to digital technology (3D / PDM / PLM / digital twins). Yaroslav Nedashkovsky, the leader of SoftElegance's development team that previously worked exclusively in western markets, now offers solutions for Ukrainian customers: they can forecast electricity market demand up to 98%.
Panel discussions concerned the positioning of Ukrainian innovators 4.0 in the international arena. Innovative marketing is an advantage of competitors from developed countries, although technically our developers are often at a higher level. It was also about the development and condition of ecosystems.
You can view the lendscape by following the link.