13th CRU Wire and Cable Conference in Brussels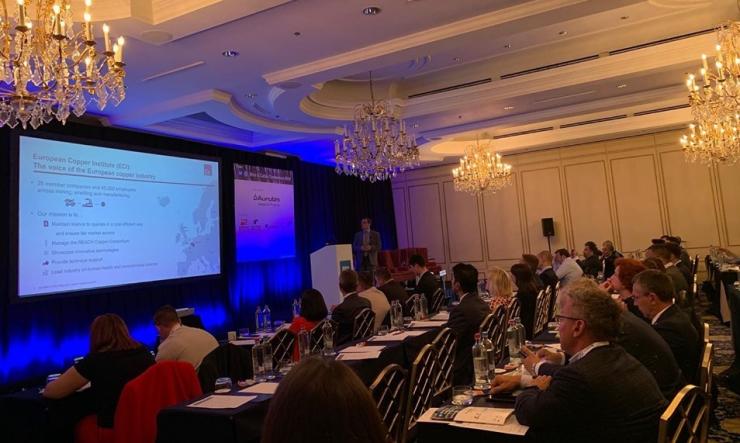 The 13th CRU Wire and Cable Conference in Brussels brought together over 200 cable industry delegates from 37 countries.
Every year, CRU is the premier meeting place for global cable&wire manufacturers.
In 2018, the conference was focused on green energy and smart city technologies. The outcome of the event was a number of innovations in these industries worldwide.
This year Brussels, which lies at the heart of European political life, will consider major EU projects in the field of construction, energy and communications in the context of implementing controls and quality standards for the cable industry.
As a business solutions provider for cable&wire, Clobbi could not miss this event! In his speech, Cable&Wire Clobbi CEO Dmitry Shapovalov addressed Industry 4.0 Trends & experience of the global Cable&Wire manufacturers' community.
Follow our news!