SmartEAM: now in Belarus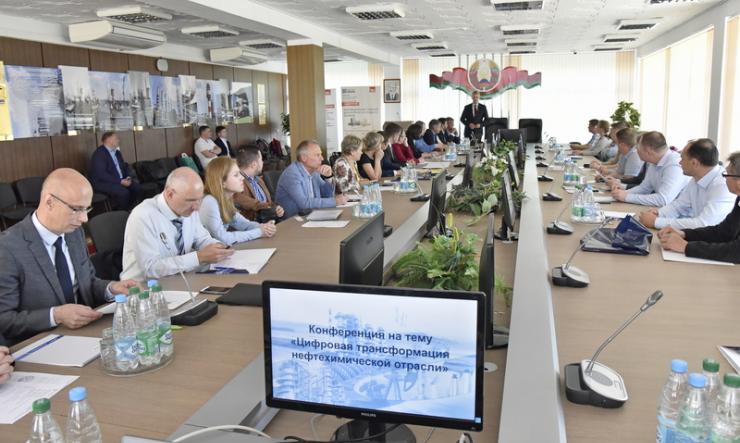 The conference organized by Belneftekhim Concern (Belarusian State Concern for Oil and Chemistry) took place on May 30-31. The resident companies of Hi-Tech Park Belarus presented their solutions.
IT-Enterprise is well-known in Belarus, in particular as a partner of CNIITU. At the Conference, the company revealed Industry 4.0 case studies on equipment maintenance management.
'In recent years, reliable equipment operation has become one of the most important KPIs of an effective enterprise. No wonder that predictive maintenance of equipment in connection with the equipment performance indicators was the main trend at HANNOVER MESSE 2019, the largest exhibition of industrial automation,' said Kyrylo Kostanetskyi, SmartEAM Project Manager.
The key topics for discussion were global trends in equipment maintenance, the role of equipment management in the Fourth Industrial Revolution and examples of innovative technologies that will become a standard in the near future. Kyrylo Kostanetskyi also shared his knowledge about using IIoT, Digital Twin, AR/VR and Mobile and Smart Devices.