On October 4-5, a conference was held in Kharkiv, devoted to the opening of the regional center 4.0 on the basis of the aerospace university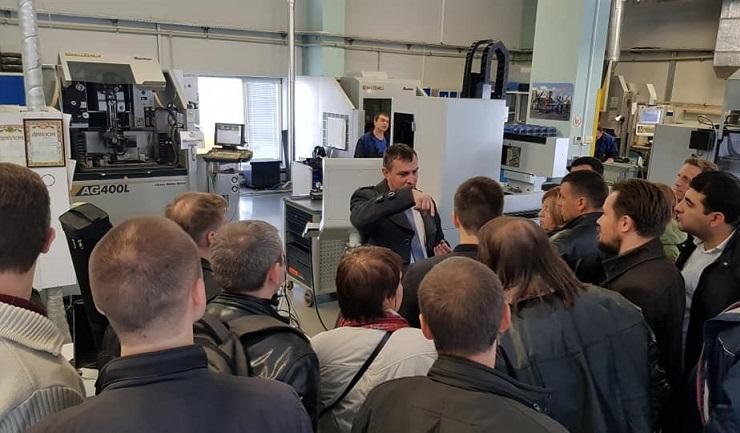 The opening of innovation centers 4.0 was initiated by the Association of Industrial Automation Enterprises of Ukraine. The AIAEU is the founder of the "Industry 4.0" national movement in Ukraine. The development of the network of centers 4.0 is part of the pro-government program "Industry 4.0" in Digital Agenda Ukraine, which is supported by the Ministry of Economic Development and Trade and the Ministry of Education and Science.
Kharkiv is part of several regions that have launched the "smart specialization" project – identifying key segments for future development, which are based on data. At the same time, other projects, such as clustering, have been here for a long time. Several international conferences on artificial intelligence have already been held in Kharkiv. In addition, the city has the first detailed description of the case for Industry 4.0 (FED JSC). At Kharkiv, Aviation University has powerful developments on cyber-and functional security. The question was not so much in the information deficit as in the systematization of data and developments.
On October 4, a Conference was held, which covered the development of industrial hi-tech, Industry 4.0 and new roles of higher education institutions. The speaker from IT-Enterprise, Alexey Grushko, spoke about the features of the implementation of control systems in mechanical engineering on the example of real-life cases.
The 5th of October was devoted to an excursion to FED JSC with the participation of the company's management: the head of the board, Victor Popov, technical director, Dmitry Shigalevsky, the deputy head of the board on information technologies and business process optimization, Sergey Sokolov. FED representatives shared their experience in implementing 4.0., training personnel, and talked about the state of enterprises in machine building.
The events of October 4-5 gave a new format of cooperation between the KhAI, AIAEU, the authorities and national stakeholders. Among the latter, there are industrial enterprises of different segments and engineering companies. They talked about the Smart-specialization of Kharkiv, the region, and the main areas of cooperation in the local community. The new center in Kharkiv has become a key regional center for Industry 4.0.