IIoT in 5G — IT-Enterprise's KOEEBOX solution for SmartFactory production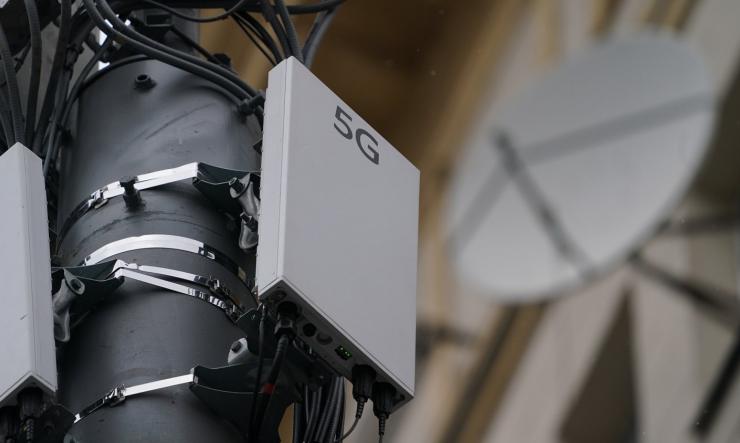 In Europe and North America, a lot of manufacturing companies have reliable means of communication used in production. So, we need to think strategically and proactively. There is no point in building local networks and means of communication within the enterprise. Instead, it's worth switching to the most groundbreaking technology, such as 5G.
With 5G, production and cloud technology can be effectively connected without huge investments into the local enterprise infrastructure. KOEEBOX, a product from IT-Enterprise, solves this task. It is based on GSM standards, supports NB-IOT along with 4G and ensures data collection according to the equipment effectiveness parameters.
KOEEBOX
«The main indicator powering the product is Overall Equipment Effectiveness (OEE). KOEEBOX enables manufacturers to measure this indicator in real time and reveal the hidden factory potential. In particular, this involves collecting data on vibration, temperature and pressure in critical components, predicting anomalous equipment operation and failures.
KOEEBOX is a revolutionary product. It does not require much investment or extra infrastructure on the client's side, since ecosystem configuration is done without engineers and consultants. Installing KOEEBOX on a piece of equipment takes less than 10 minutes, and the device itself operates fully on wireless technology.
The solution cost is also quite democratic: the hardware part of the device amounts up to $500, while the price of sensors is around $100 per piece. Finally, a license to access the cloud solution can be purchased at €50 monthly. Any business can afford it and start using our solution without hesitation. No waiting, no major investment in the expansion and renovation of existing infrastructure — it is an opportunity to benefit Industry 4.0 technologies right here and right now», — Vitalii Haleliuka, CTO at KOEEBOX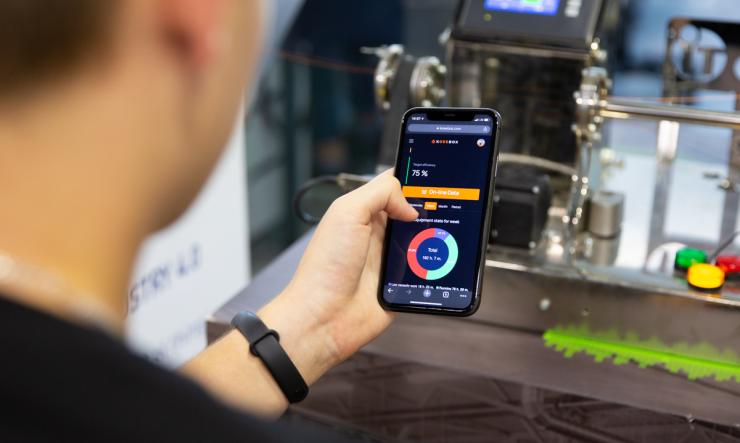 How does it work?
Household



Let's look at an example from any household. Suppose you want to access the Internet from your PC. One option is to lay cables to make LAN connection possible all over the apartment. Another is a quality Wi-Fi network. Yet one more way beats these two: getting started straight away with LTE and 5G. If you're using 5G, you won't need extra investment, either in routers or repeaters. You can simply get your solution up and running in no time.




Industrial enterprises


The same principle works at industrial enterprises. A reliable Internet connection or local network within a factory suggests a great amount of investment. Most European companies already have such infrastructure, which means that they can use Industry 4.0 technologies relying on it. Yet Ukraine has a different situation: a lot of manufacturers do not have the infrastructure in question or the possibility to invest in it. Investing would take them too much time; meanwhile, the customer needs and market demand may change dramatically.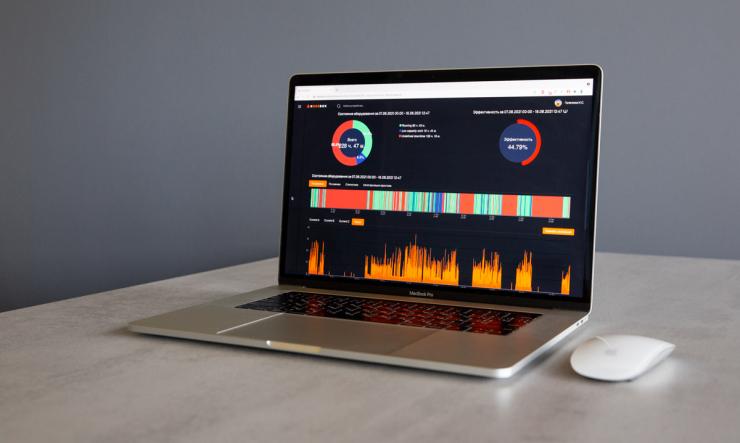 Fortunately, we can speed up this process without complex infrastructure — by using 5G connection and IIоT devices, such as KOEEBOX.

Essentially, KOEEBOX is a smart factory, similar to a smart home but in production. All sensors used with the solution are wireless and connected to KOEEBOX. In fact, you build your ecosystem inside a digital factory.
5G in Ukraine is a brand new technology, which is now only emerging, but it is vital for building such smart factories. The amount of collected information is constantly growing and exceeding the capacity of 4G.

Therefore, launching 5G is a crucial step towards digital production, opening new horizons. Once we manage it, we'll be able to collect and process more data, make more accurate forecasts and drive efficiency and adaptability in production.
KOEEBOX is the solution in the Industry 4.0 concept that turns a regular factory into a smart one in just 15 minutes. The device monitors the equipment: takes into account downtime, understands operating modes, registers power consumption, calculates operating time and displays the current state, categorizes downtime and creates periodic reports.
Learn more: www.koeebox.com