IntegrateIT partnership program: unique business ecosystem from Ukraine and Eastern Europe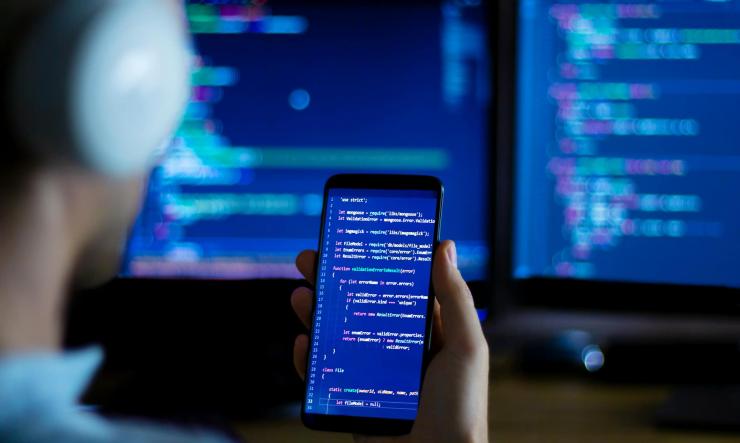 At most enterprises, modernization moves along two major lines: asset management and software implementation. These lines almost never cross, although building a competitive manufacturing enterprise in the Industry 4.0 era heavily depends on facilitating corporate data exchange and applying end-to-end process management tools.
Given all the above, we have decided to launch the first project in Ukraine that would bring together up-to-date developments in IT and OT (Operational Technology). The IntegrateIT partnership program will lay the grounds for a nationwide ecosystem providing Ukrainian entrepreneurs with access to cyber-physical business process management.
The platform will help companies quickly find individual solutions by developing their own software products or selecting from the existing array of optimization tools.
Background for IntegrateIT
The world now has a growing demand for global solutions that would combine tools for managing virtual and physical objects and at the same time power end-to-end process analytics. In particular, these needs are met by Industry 4.0 technologies allowing to build an IT-OT cyber-physical system based on the Industrial Internet of Things (IIoT).
We believe that we have enough reasons on our hands to make the creation of the ІТ-ОТ nation-wide platform a burning question of today:
A growing depreciation rate of fixed assets (50–90% depending on the industry), while manufacturers lack a clearly defined strategy for their renovation or a plan for increasing operational efficiency.

Due to a lack of IT-OT ecosystems, around 95% of manufacturers are not making full use of their own asset data.

Industry 4.0 technologies have already proved effective in building asset & resource management systems at Ukrainian enterprises. However, it is vital to increase the availability of such solutions.

The APPAU network includes dozens of integrators and engineering companies that could in theory expand their APM-based services and, given a quality cyber-physical platform, realize their tech potential.
A major step forward, in our opinion, could be launching a project in Ukraine to create a modern platform for in-depth management of the IT and OT business aspects. The principal role in this emerging platform should be given to artificial intelligence. It is worth delegating a broad spectrum of tasks to AI: from device-based monitoring to key decision-making. This strategy is already a day-to-day practice for foreign competitors to our manufacturers, and thanks to IntegrateIT, Ukrainian enterprises will also enjoy such an opportunity.
Consolidating efforts
IntegrateIT partnership program unites all stakeholders of the IT & OT merging process:
Integrators

of distributed control systems (DCS).

Engineering and tech companies.

Original equipment manufacturers (OEM) and instrument manufacturers.

Regional Centers for Industry 4.0 (Centers 4.0) and experts in the development of digital transformation solutions.
The latter includes a number of prominent university-based Centers 4.0: National Aerospace University "Kharkiv Aviation Institute", National Technical University of Ukraine "Igor Sikorsky Kyiv Polytechnic Institute", etc.
Benefits for IntegrateIT partners 
Both developers joining our platform and their customers can benefit from the new ecosystem. For developers, this means significantly lower development costs of analytical business apps: with low-code/no-code (LC/NC) tools, there is no need to maintain a large team of qualified professionals. In turn, customers can rest assured that they are working with competent contractors having deep expertise in their exact industry — far better than any attempts to smoothly integrate diverse software solutions.
Apart from the LC/NC tools and a collection of ready management applications, IntegrateIT partners will get access to free online training courses for analysts and developers.
IntegrateIT: emergence, simplicity, prospect
The IntegrateIT ecosystem offers functionality which is currently unparalleled in Ukraine:

Comprehensive end-to-end solutions for business management "from sensors to decisions".

Tools for immediate action that ensure flexible and adaptive planning.

Possibility to make informed decisions relying on accurate online data.

Automation of processes and minimizing the human impact on them.
At the same time, IntegrateIT partners will not face the typical difficulties occurring during the integration of enterprise automation tools. Our platform allows easy processing of your expanding data volume. IntegrateIT saves your efforts while providing solution mobility, higher availability of manufacturing information and better opportunities for expansion in the market without investing in new equipment.
Partnership with Elsewedy Technology: a case study on business app creation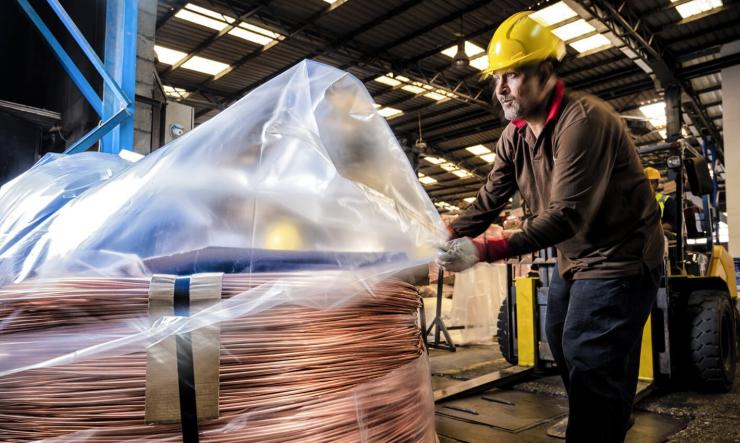 Elsewedy Technology is an internal IT solutions integrator responsible for digital transformation at the enterprises of one of the largest manufacturing holding companies in Africa — Elsewedy Electric (Egypt). Our company won a tender against several competitors (PTC, Software AG) and joined the initiative for creating a global Industry 4.0 ecosystem. The project covered 3 factories and 350 equipment units of Elsewedy Electric.
There, one of the manufacturing optimization solutions was the Lite MES solution developed for Elsewedy Electric employees. Here are the key highlights:
Integration with the enterprise resource planning system (Oracle ERP).

Transition to digital work orders for operators.
Online equipment monitoring and downtime classification.
Use of tablets to collect and process operational data.
This is just one of the many examples where an individual solution is developed considering the specific workflow of a particular enterprise, so that day-to-day IT & OT modernization tasks can be solved with maximum effectiveness. IntegrateIT opens virtually unlimited opportunities for finding better ways to business process optimization.