RZVA: accurate prime cost planning in online mode
Instrumentation, electrical industry

| | | | |
| --- | --- | --- | --- |
| scale | 1500+ employees | kpi | a deviation of the actual cost of production from planned 1% |
| Product | Finances | Project time | 1 year |
| year of briefcase | 2010 | geography | Ukraine |
| Industry | Instrumentation, electrical industry | customer | Rivne plant of high-voltage equipment (RZVA) |
Project Goals
The project task is to make the calculation of the planned cost of the products as accurate as possible. Variance of the planned cost from the actual cost is an indicator of project efficiency.
Project Description
The management of the plant was keen to shorten the time of orders execution. Flexible process of the customer requirements approval is one of the factors of achieving this goal. This required to increase the response speed to customer requests and to changes in confirmed orders while keeping forecasting of production cost as accurate as possible.
The specifics of the enterprise is the high complexity and variability of the products. Each new product has only 27% of components similar to those already produced. Therefore, it is impossible to calculate the planned cost of production on the basis of already produced samples. The main requirement of the company executives to the information system was ability to control the planned and actual cost in real time. The purpose of this approach is to prevent the variance of the actual cost from the planned cost.
In order to make informed management decisions, it is necessary to know the status and volume of WIP and the cost of each unit in the on-line mode, and this requires operational information on the direct actual cost of production.
To effectively manage the profit managers need to manage all components of profit: revenue and direct costs.
The requirement of the market is to calculate profit components quickly and precisely. When order parameters changed, managers should be able to quickly recalculate profits. In addition, it is necessary to keep a history of profit changes to use this information while calculating the cost of other similar products.
The important characteristics of the developed solution: accuracy, traceability and efficiency of calculations for managing the level of the company's profit.
Key project factors
Less than 1%
the variance of the actual cost from the planned cost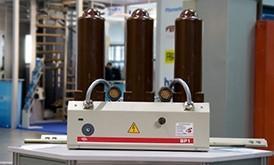 During the project execution, the modules "Financial planning and budgeting", "Treasury", "Calculation of planned and actual cost" were implemented.
Based on the results of the project, the IT-Enterprise system provides operational direct cost control in real time. Thanks to this, it was possible to minimize variance the actual cost price of the produced products from the planned cost at the level of 1%.
The achieved result allowed:
to increase the speed of response to the customer's requests;
to increase the accuracy of the cost calculations;
to reduce the time required to recalculate cost when order changed;
to reduce the calculation time and to increase the accuracy of the calculation by storing the history of previous calculations.