Hannover Messe 2019: Results and Trends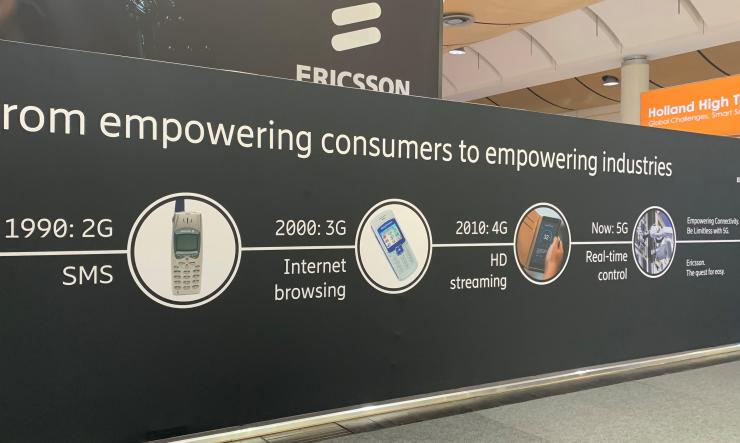 Hannover Messe is the world's leading trade fair for industrial technology based in Germany. In 2019, it traditionally introduced the best solutions for automation and supply chain, IT, research and development, energy and mobility.
6500 companies from 75 countries were represented in 27 pavilions. HM 2019 attracted 215000 visitors, 86000 of whom were foreign guests. This year, the exhibition particularly important: Deutsche Messe revealed that HM would become central for CeBIT activities. At the same time, Deutsche Messe will continue to use the CeBIT brand during international events.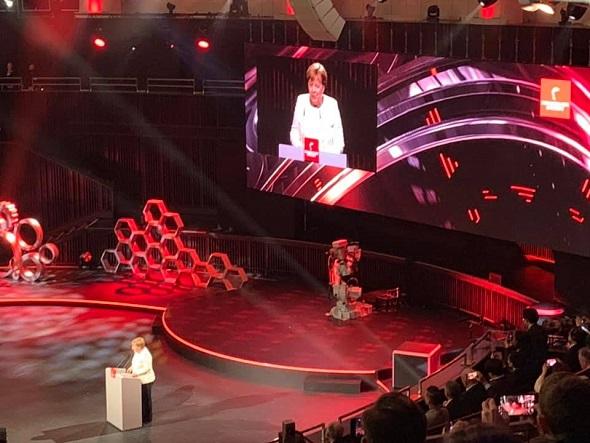 Chancellor Angela Merkel confirmed this at the opening ceremony: CeBIT and Hannover Messe, IT and Industry have become inseparable in terms of Industry 4.0.
The German chancellor was the last speaker, so she was able to listen to all the guests before her speech. She also stressed the need for the 5G standard due to the rapid development of industrial technology. The 5G booth at the fair made the Hanover Fairground the world's first exhibition venue equipped with the fastest mobile communication technology.
Prime Minister of Sweden – one of the most innovative countries and a partner of HM-2019 – Stefan Löfven shared his country's 2025 strategy and emphasized that one of its goals is to help small and medium-sized businesses to use Industry 4.0.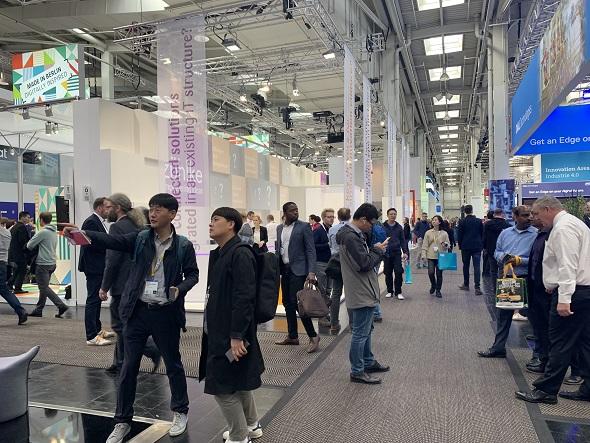 The exhibition had such industry-specific areas as:
• IAMD – international leaders in industrial automation and MDA (energy transmission and management exhibition)
• Research & Technology
• Automation of technological processes, energy saving
• Automation technology
• Integrated Energy – integrated energy systems and mobility
• Smart Supply – the world's leading exhibition on subcontracting and lightweight construction
• Global Business & Market – investment, economic development and activities
• Digital Factory – integrated processes and IT solutions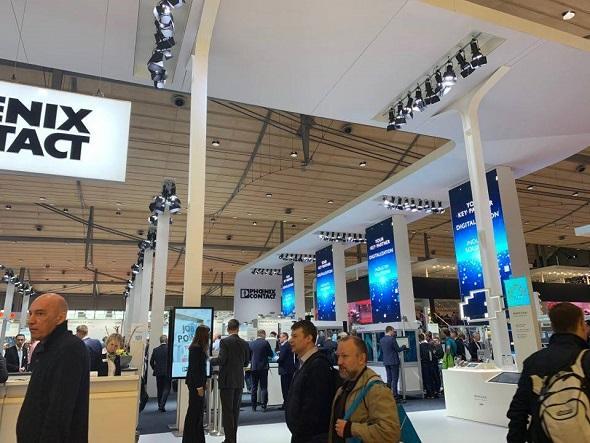 Ukraine was represented at HM 2019 by the only IT brand – Clobbi. Its slogan 'Sexy & Innovative' expressed a significant difference between the brand's products and conventional automation systems. Clobbi provides a comprehensive solution: from sensors to the ERP system, with the ability to take into account all business parameters with a high degree of accuracy. Synchronization of equipment and staff management is one of the main prerequisites for an effective digital ecosystem. APPAU, AHK Ukraine, UkraineInvest and EPO supported the concept of an innovative environment and a favorable microclimate for businesses at the state level, proving that Industry 4.0 in Ukraine is not inferior to the level of the leading countries.
Still, many businesses are not yet ready for 4.0. It is important for them to understand that even old equipment can get a new life. For example, Clobbi's SmartEAM solution shows that it is possible to automate such businesses. First of all, it is about the methodologies and approaches of IIoT and Predictive Maintenance that have become mainstream today and were presented almost at every stand of the exhibition.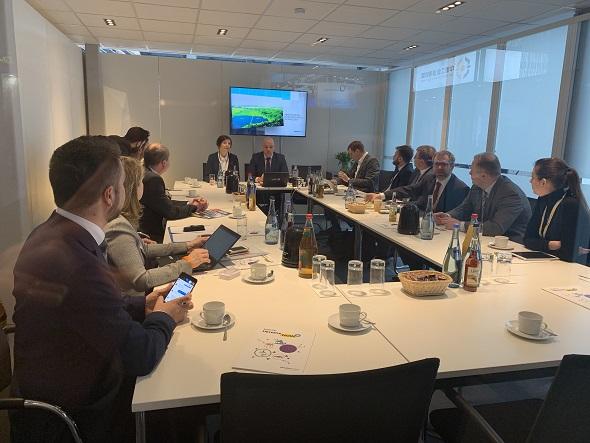 The event also outlined the following industrial trends for the next year:
- INDUSTRY 4.0 ecosystem: customer orientation, flexibility, individual production and logistics.
- INTEGRATED ENERGY: consumers become energy suppliers and vice versa.
- MACHINE LEARNING: machine science makes predictions by analyzing a large amount of data and – more importantly – experience.
- COBOTS: a new kind of robot that can respond to people for cooperation (unlike regular robots that only follow programmed commands).
- LIGHTWEIGHT CONSTRUCTION: in order to remain competitive, corporations have to minimize the weight of the final product without affecting its stability and reliability.
- LOGISTICS 4.0 is the key to the future: 'smart' pallets and containers, warehouse management systems and driverless transportation.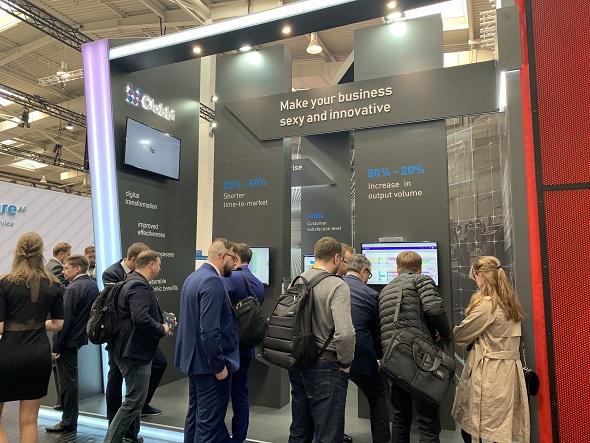 'Today it is not enough just to buy modern equipment. Without digital transformation, it is impossible to survive in a dynamic competitive environment. New technologies like Machine Learning, Predictive Maintenance, IIoT eliminate the division of automation processes (which is quite usual for our enterprises) into business process automation and equipment automation. We are building a single cyber-physical digital space. It is also important to strengthen the Industry 4.0 ecosystem, which helps our businesses build a digital transformation roadmap,' said Oleh Shcherbatenko, IT-Enterprise CEO and Chairman of the Board at APPAU.
Startups along with experienced companies demonstrated effective IT solutions for the industry. Hannover Messe proved that Industry 4.0 is about to be replaced by a new generation of technology and the industry of tomorrow is emerging today. Being as ready as possible for progress is fundamental for businesses to stay competitive.