IT-Enterprise presented solutions for local councils at the IV National Forum of IT government bodies directors.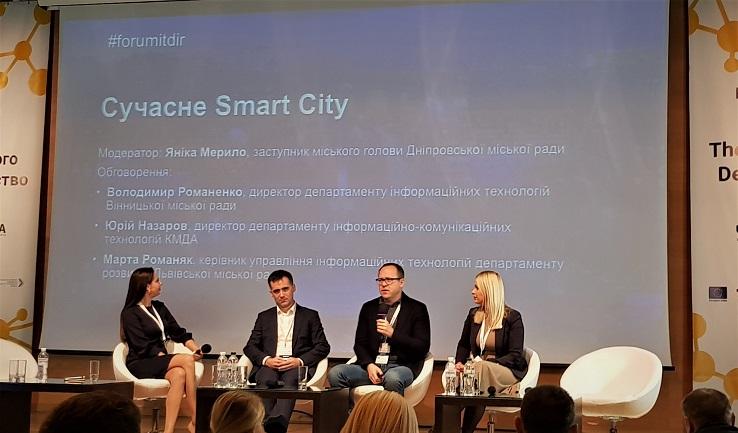 On the first and the second of November, IT-Enterprise presented solutions at the IV National Forum of IT government bodies directors. The main theme of the Forum was the impact of technological development on society.
The forum received more than 300 guests. Here were the most relevant topics of e-government, the provision of administrative services, portals and portal solutions, HR-modules, BI-modules, and reporting modules. As before, accounting and e-document management solutions remained important topics for state-owned enterprises.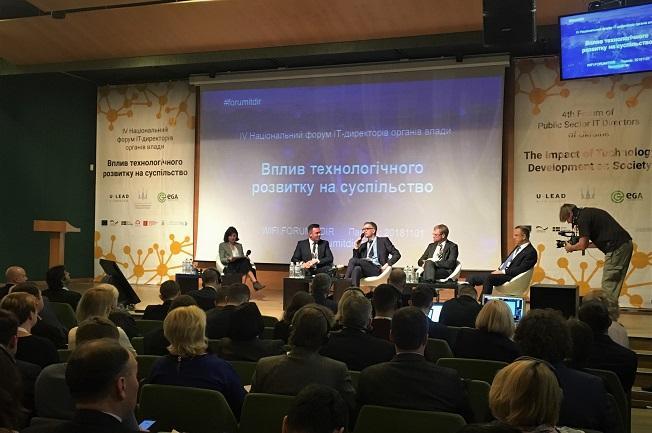 IT-Enterprise presented a number of its solutions for local councils: the registry of a territorial community, a solution for administrative services centers, subsidy calculations, contract-based activities, a citizen's personal account portal, accounting for budget institutions from MASTER: Accounting, the Smart Tender tender platform.
On the second day of the Forum, in the discussion on the Smart City topic, Vladimir Romanenko, director of the information technology department of the Vinnytsia city council, reported on progress in the direction of the Smart City program based on IT-Enterprise solutions.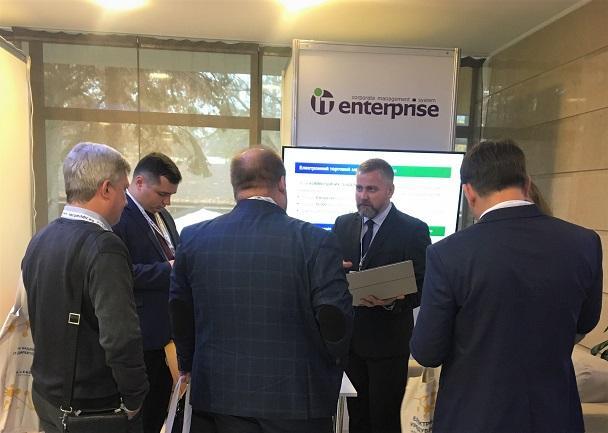 The format of the Forum combined discussion panels and presentations of ready-made solutions for public sector management.