SmartEAM participated in the Digital Evolution Forum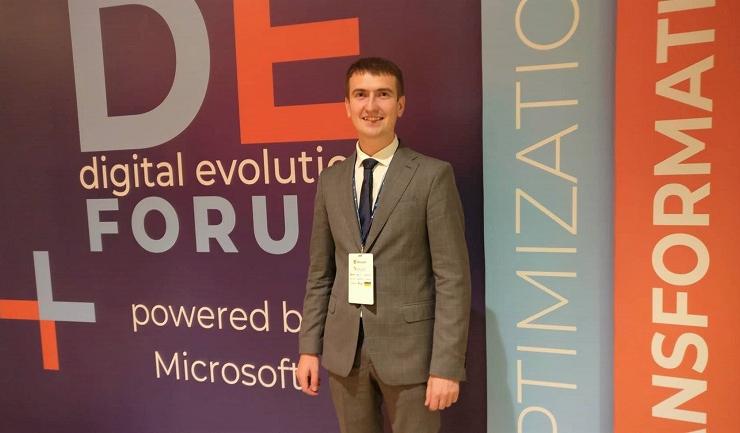 The Digital Evolution Forum was held on the 30th of October. This year it was devoted to the introduction of modern technologies to improve the productivity of enterprises. Microsoft was the organizer of the Forum.
Yaroslav Prityskach, SmartEAM Project Manager, presented the success stories of the INTERPIPE company, the Olvia State Stevedoring Company, the FED JSC, which implemented SmartEAM solution for their business. In particular, this is the use of AR/VR technologies for more efficient solution of work tasks and the general impact of these technologies on the manageability of business processes of companies, the benefits of using Google Glass in production, solving problems of low productivity growth in Ukraine using IT-Enterprise, optimization of labor productivity and the production process, an increase in the implementation of the plan for orders from 40% to 90% and much more.
SmartEAM is a service for the automated maintenance of equipment developed by IT-Enterprise experts. The SmartEAM system allows increasing the reliability of the equipment, reducing the risk of failures, and switching to the preventive maintenance system.