New start: IT-Enterprise is chosen to run a project for the Arab Organization for Industrialization investment group (AOI)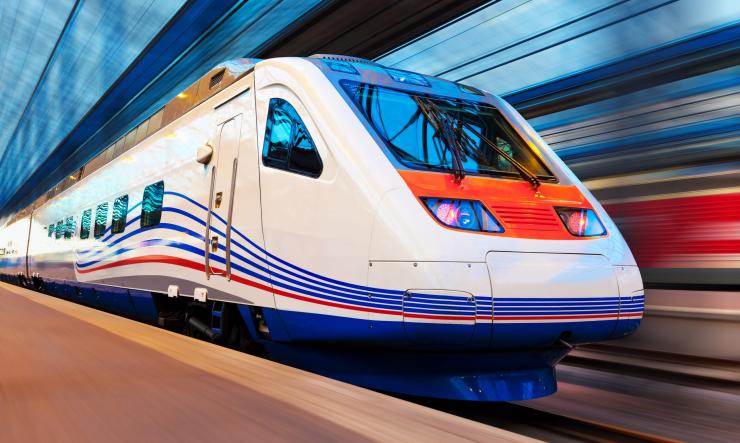 As the winner of a competitive procurement procedure, the Clobbi World team (international branch of IT-Enterprise) has been starting a digital transformation project at the Railway Equipment Factory (SEMAF). On its way to cooperation, IT-Enterprise had to prove its strong engineering expertise. The competitors were compared based on the professionalism criteria by Point North Consulting (Canada), a long-term partner of the Customer Company.
Our Customer is a major investment group called Arab Organization for Industrialization (AOI). Another key figure in the project is IKEN Technology (Egypt), the consulting company and manager of complex implementation of digital solutions and hardware, which is acting as an integrator and our direct partner.
Creating a production management framework
The AOI is a prominent player in the MENA (Middle East and North Africa) market and one of the largest construction groups in Egypt. The AOI runs a mechanical engineering business that includes the production of water purification equipment, household equipment, heavy equipment, spare parts, renewable energy facilities, agriculture machinery, and railway transport.
Currently, the AOI is pursuing the goal of modernization and digital transformation of its Railway Equipment Factory (SEMAF). The role of the Clobbi World team is to provide Industry 4.0 solutions for Product Lifecycle Management.
The project has its own crucial feature. For machine-building enterprises of such scale as SEMAF, Product Lifecycle Management (PLM) system serves as the basis for the Planning and Manufacturing Execution Systems at SEMAF Factory.
So, for the SEMAF Factory, the Clobbi World team is providing a complete solution covering 6 key objectives:
Project Management System.

MDM

—

Master Data Management.

PDM

—

Product Data Management.

TDM — Technical Data management.

Integration with CATIA CAD system (a computer system for designing parts or products before they are manufactured).

Integration with the corporate ERP system.
The main goal of the project is to create a unified digital space. We are going to unite diverse data flows into a single communication framework, i.e. a Digital Thread. It aims at generating collective intelligence and solutions that extend beyond the limited view of a single person, function or entity. All this will allow us to ensure fast data management and transparency along the whole chain of design, manufacturing, maintenance, etc.
With state-of-the-art MDM and PDM solutions, manufacturers get the necessary tools for real-time reaction to changing demand, work disruptions and other external forces.
The MDM and PDM solutions from IT-Enterprise help to adjust the manufacturing strategy, find hidden efficiency reserves and boost income. At the same time, you get an excellent opportunity to strengthen your customer relationships in the long run.

Clobbi World is an intelligent software platform with built-in industry knowledge for Cable & Wire. We create end-to-end solutions within the Industry 4.0 paradigm.
Find out more: www.clobbi.com