The conference "IoT Cluster Development" was held in Kiev, organized by the Association of Industrial Business Automation Enterprises (APPAU)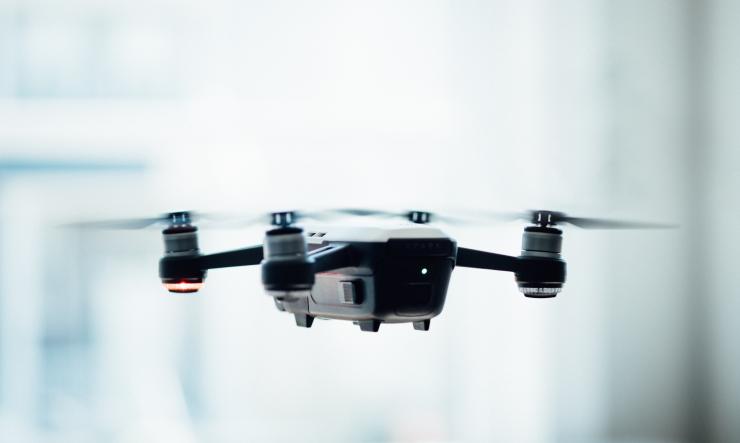 In addition to the participants of AIAEU – representatives of various industries, software developers and equipment manufacturers – guests from Poland and Lithuania attended the conference. They shared their experience and standards for creating IoT clusters.
The issue of clustering and obstacles on its way became one of the sharpest questions of the conference, to which speakers and participants repeatedly returned throughout the day. Oleg Stefanyuk, president of IoT Ukraine, during the panel discussion, called the lack of IoT infrastructure one of the key problems on the way to the development of the industry: "We have customers, but there is no Internet of things. In Slovakia, with 4.5 million people, today there are 6 national operators of the Internet of things – this is what we do not have today. We have great specialists and great applications, but they can be sold nowhere – there is no domestic market." Nevertheless, according to Oleg Stefanyuk, the situation will change in the coming year: "The Ukrainian IoT market has reached a critical point. We remain the last country on the Eurasian continent, where there is no commercial Internet of things network yet. Significant changes will come from 2019, and it is important to be ready for these volumes. There will be a market – it will be a sensor market, which will pull up the application market."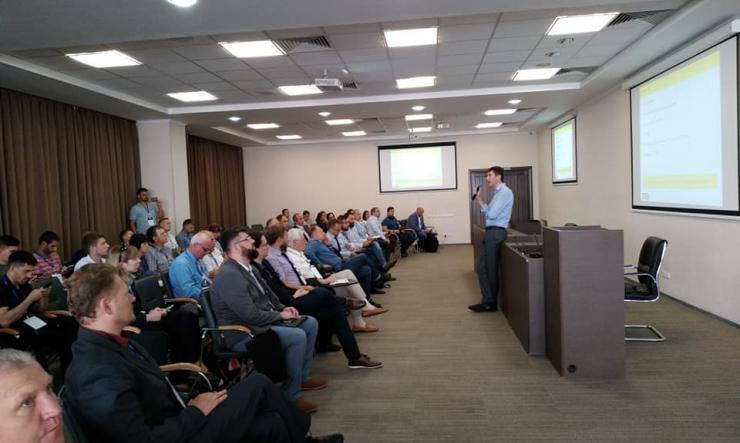 Another keynote of the conference was the unification of industry representatives in matters of standardization and the creation of comprehensive solutions. The presentation of IT-Enterprise project manager Ruslan Nazarenko was devoted to this topic. During the conference, he proposed a scheme with which manufacturers of various components of an integrated IT solution – ERP systems, IIoT equipment, and automated process control systems – could unite and provide the end user with a complete product. Most customers today do not fully understand what business problems they want to solve and what indicators to achieve using IT. This leaves some room for manipulation when suppliers of IT solutions issue a product that optimizes a specific process for a comprehensive enterprise management solution. In order to provide the end user with a ready-made solution and develop the industry, its representatives should look for ways to unite their decisions – conclude cooperation agreements, develop joint projects, create a distribution network that will offer such solutions both in Ukraine and abroad. Such a combination will be beneficial for everyone – the end user is more likely to acquire a comprehensive solution, and partner companies will get their profits and experience of joint projects.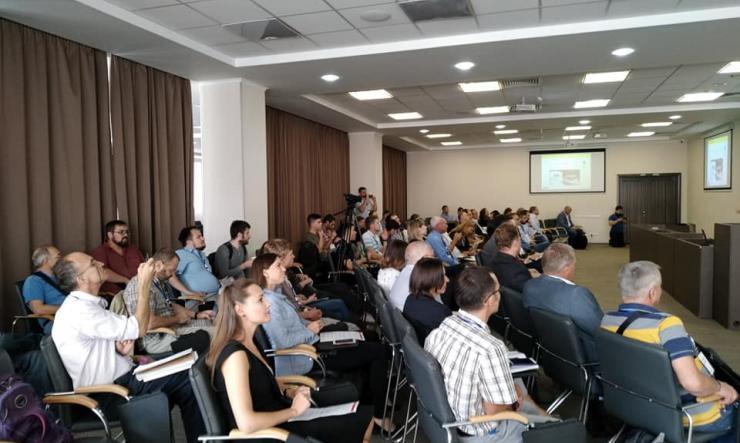 The definition of the line between IoT and IIoT was no less important – the evening panel discussion was devoted to it, in which Alexander Mikhailov, the leading consultant on production management and logistics of IT-Enterprise, took part. Participants agreed that the main difference lies in the increased requirements for industrial devices of the Internet of things as compared to user devices. "First of all, the difference lies in the requirements for reliability and security. If I buy a smart teapot and it breaks, I will not brew up my tea and I will be upset. If a key work center stops in the path of the supply chain, the whole chain will be broken, and this will lead to huge losses. The issue of reliability is becoming the key"– Alexander Mikhailov said.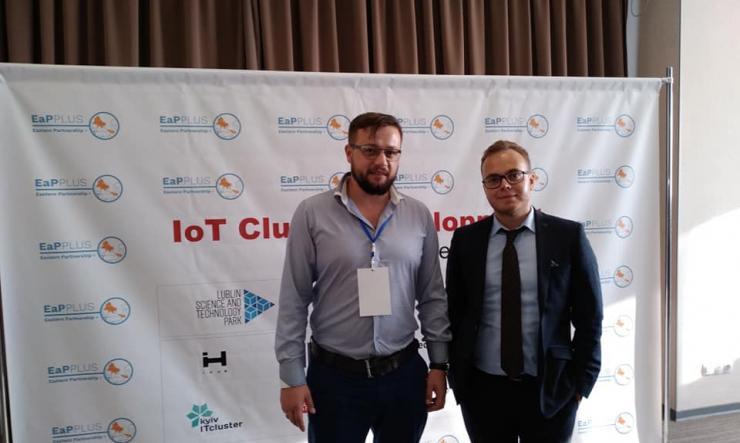 Representatives of the company IT-Enterprise Vitaly Galelyuka and Alexander Mikhailov
This conference is of great importance for the development of the IoT industry in Ukraine and its representatives. IT-Enterprise thanks AIAEU for organizing such an event, which provided an opportunity to exchange experience with both Ukrainian and foreign colleagues as well as a platform for interesting thematic discussions.